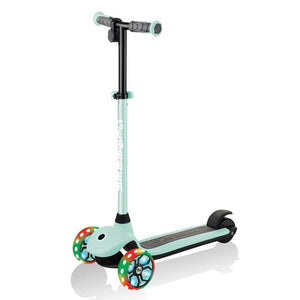 GLOBBER E-MOTION E4 MINT
IT IS ILLEGAL TO RIDE E-SCOOTERS ON PUBLIC ROAD. PLEASE CHECK THE LAWS IN YOUR JURISDICTION BEFORE PURCHASING.
Take your kid's scooter journey to the next level with the Globber E-MOTION 4 PLUS, the perfect electric scooter to power your child's outdoor adventures while keeping safety and comfort in mind.