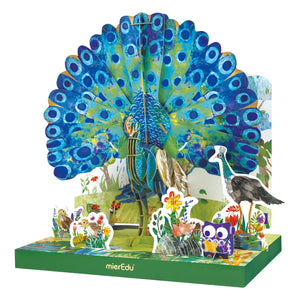 Eco Puzzle 3D Peacock
Based on the Steam approach, this puzzle teaches building and knowing animals with reference cards to know the spices whose puzzle they will form.
Kids can recreate a vivid, fully eco-friendly 3D animal model.
It is ideal for the development of naturalistic intelligence, hand-eye coordination, spatial construction and cognitive skills.