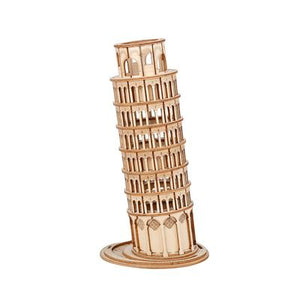 Leaning Tower of Pisa 3D Wooden Puzzle
Our Leaning Tower of Pisa is an easy DIY wooden architectural model. Great 3D Wooden Puzzle &Toy for both adults and kids. 
A great educational aid, build it together, then delve into the history of this fabulous monument together and spend some quality time with your loved ones.