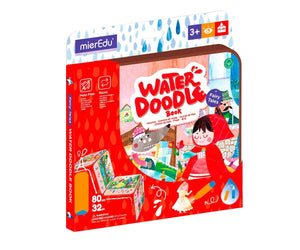 MAGIC WATER DOODLE BOOK - FAIRY TALE
Put water in the pen to draw in the magic book and see how the characters of the fairy
tales appear.

MierEdu toys are made from sustainable and recycled materials, and are FSC certified.
In addition, all their toys are educational and easy to transport to take on a trip.