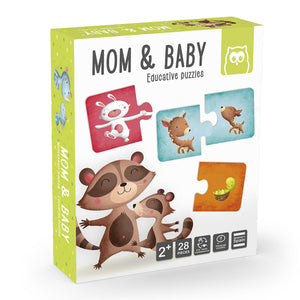 Mom and Baby - Montessori Method Educative Puzzle
This educational puzzle based on the \"Montessori method\", will enhance the development of the ability of the children to associate each animal breeding with its corresponding parent. Age: From 2 years old.
Features:
- Contains 28 pieces of reinforced cardboard.
- The game includes 14 pairs of puzzles, each animal breeding must fit with its corresponding parent.
- Improve the development of eye-hand coordination.