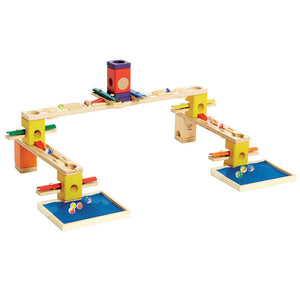 Music Motion Wooden Marble Run
Music in Motion! Turn up the volume, because in this circuit, marbles make music by landing on strategically placed xylophone keys. Try to position them so that, combining the six notes, they create a beautiful melody.
Age from 4 years.

Characteristics:
- Of wood.
- Contains: 65 pieces of wood, 20 marbles, 6 pieces of xylophone and manual with ideas.