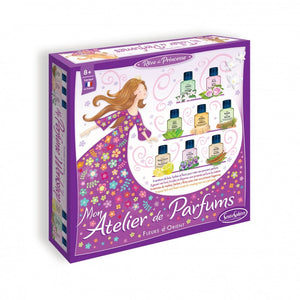 My Perfume Shop Orient Flowers
Create your own perfumes using these oriental fragrances. 
This odor game offers 8 perfume bases to smell and evaluate to create perfumes with oriental notes. 
Dosed in small bottles, your favorite formulas can then be put in small multicolored spray bottles to be taken everywhere, sniffed and shared.