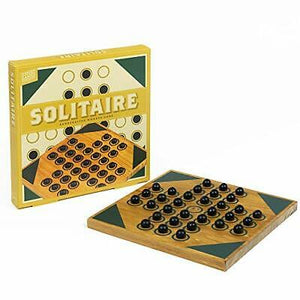 Professor Puzzle Solitaire
Beautifully finished, this range of wooden favourites brings together classic board games and pastimes from around the world.
Absorb yourself in our beautiful wooden version of this timeless single-player game. The aim is to jump the piece over each other to remove them all, leaving just one in the very centre. Watch out – it's highly addictive!
Set contains: Game board, 33 wooden balls and instruction leaflet