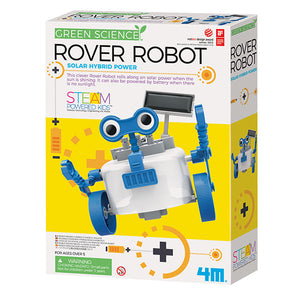 Solar Powered Rover Robot
Set to build a solar-powered robot. When light hits the robot, it will move only thanks to the perceived solar energy. What if the day is bad? Don't worry! In the absence of sunlight, it can also be used with batteries.
Age: From 5 years old.