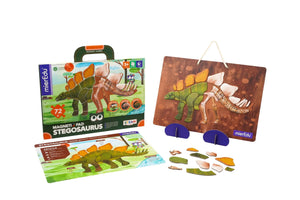 Stegosaurus Magnetic Pad
Designed for beginners to learn the basics of stegosaurus, including the body and bones of the stegosaurus magnetic puzzle, and also a stegosaurus anatomy card.
Our mPad (magnetic pad) can replace the iPad and keep kids away from the screen. It can also be easily hung or placed on a stand, so it is ideal for kids to play everywhere.